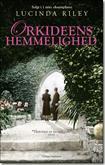 Title:
The Orchid House
Author:
Lucinda Riley
Genre:
WW2
Rating:
4/5
# pages:
523
Date read:
October 2014
As a child Julia Forrester spent many idyllic hours in the hothouse of Wharton Park estate, where her grandfather tended the exotic flowers. So when a family tragedy strikes, Julia returns to the tranquility of Wharton Park and its hothouse. Recently inherited by charismatic Kit Crawford, the estate is undergoing renovation. This leads to the discovery of an old diary, prompting the pair to seek out Julia's grandmother to learn the truth behind a love affair that almost destroyed Wharton Park. Julia is taken back to the 1940s where the fortunes of young couple Olivia and Harry Crawford will have terrible consequences on generations to come. For as war breaks out Olivia and Harry are cruelly separated
A must-read for anybody who enjoys intriguing family secrets. I was very pleasantly surprised by it, and quickly swept up into the events of the book. I really came to care about the characters and was interested in what would happen next.
I read this in translation which usually isn't my first choice, but I almost forgot it was a translation! The language flowed beautifully, and I never mentally translated it back into English, which is otherwise often the case.
Riley did throw one loop at the reader that I think she would have been better off just leaving alone. It had no real purpose and seemed forced.
So because of that, I've subtracted a single star. But 4 still remains because of the general delightfulness of the book :)